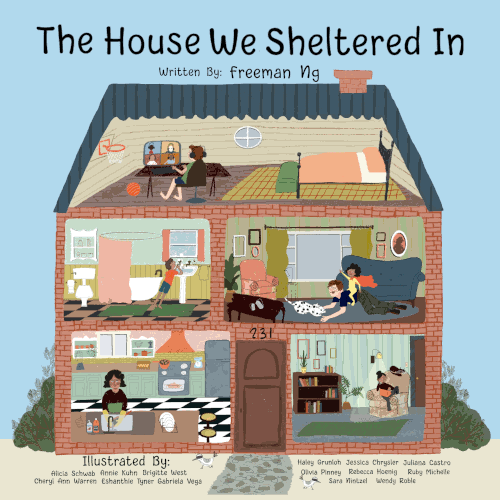 The House We Sheltered In and The Masks We Wore
Three Daughter's Press, 2023
ISBN: 978-0-9906197-9-6
A picture book celebrating the joys of homebound life and the collective heroism of our fight against COVID-19.
A dual volume: two stories that start from each end of a flippable book.
Written by poet and author Freeman Ng and illustrated by a team of 14 artists.
Coming in Spring of 2023!
To be notified when the book is available, sign up for Freeman's newsletter, or join the mailing lists or follow the social feeds of any of the other contributors.